The mission of the Fourth Grade Project is to share the hopes and fears of fourth graders around the world to foster empathy and understanding.



Our goal is to create a free, digital, interactive resource for educators to use in their classrooms. Using the portraits and words of fourth graders from around the world, we have created an innovative curriculum that aims to create a more empathetic, globally-aware student body.
Purchase a poster for yourself, or donate one to a school of your choice!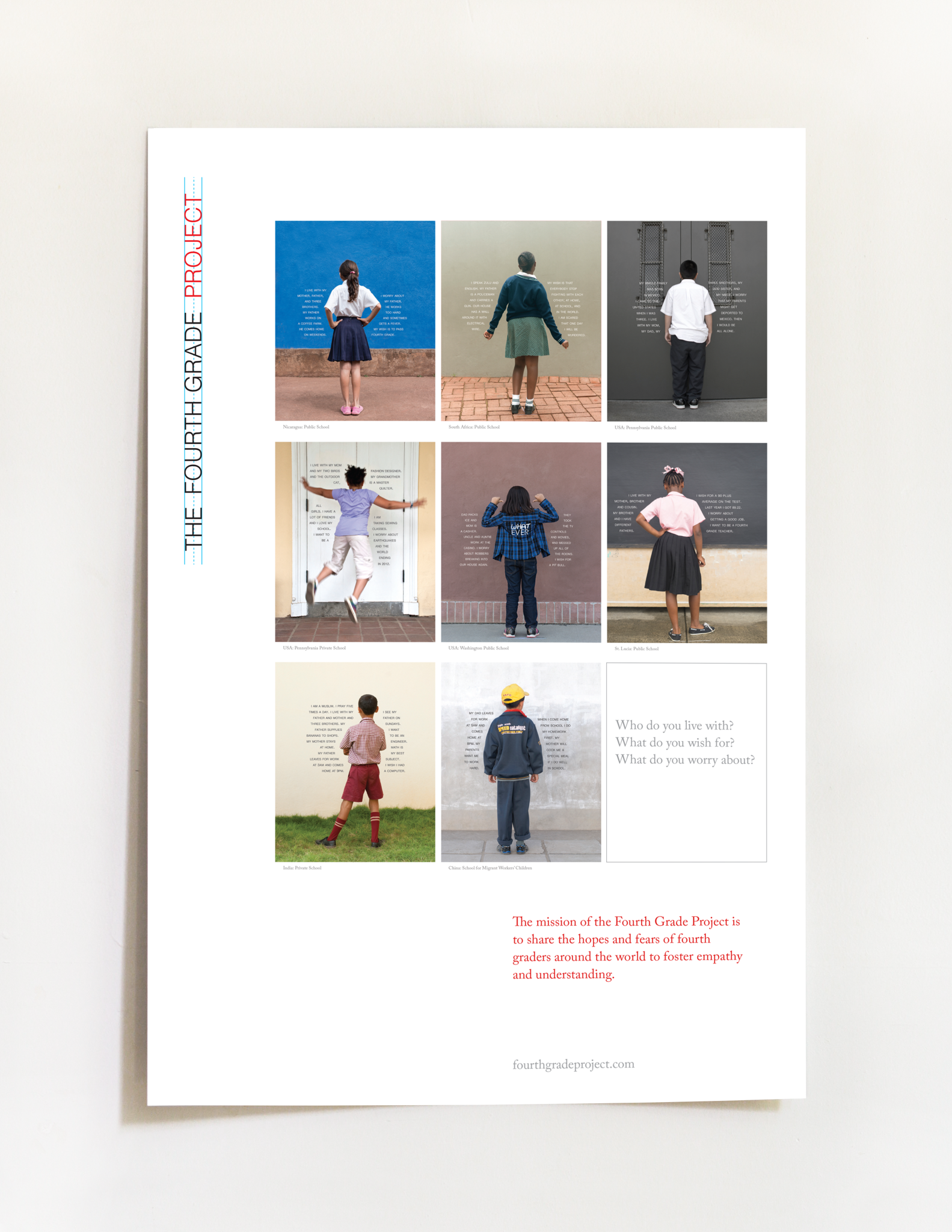 Each poster is available for a donation of $100 ( + $15.00 shipping & handling). Posters are 24 x 36 inches, printed on archival paper, signed and numbered. Please include your shipping address in the message box.

If you would prefer to donate through a personal check, please make checks out to:
FOURTH GRADE PROJECT OF CULTURETRUST GREATER PHILADELPHIA

Mail to:
CultureWorks
1315 Walnut St. Suite 320
Philadelphia, PA 19107
The Fourth Grade Project is a project of CultureTrust Greater Philadelphia, a charitable 501(c)(3) trust. Your donations are tax deductible.
DONATE
$5,031
RAISED
$20,000
GOAL
| | | |
| --- | --- | --- |
| | | |
| This Campaign | 39 | 25% |
| has ended. | Believers | Funded |
This campaign has ended.